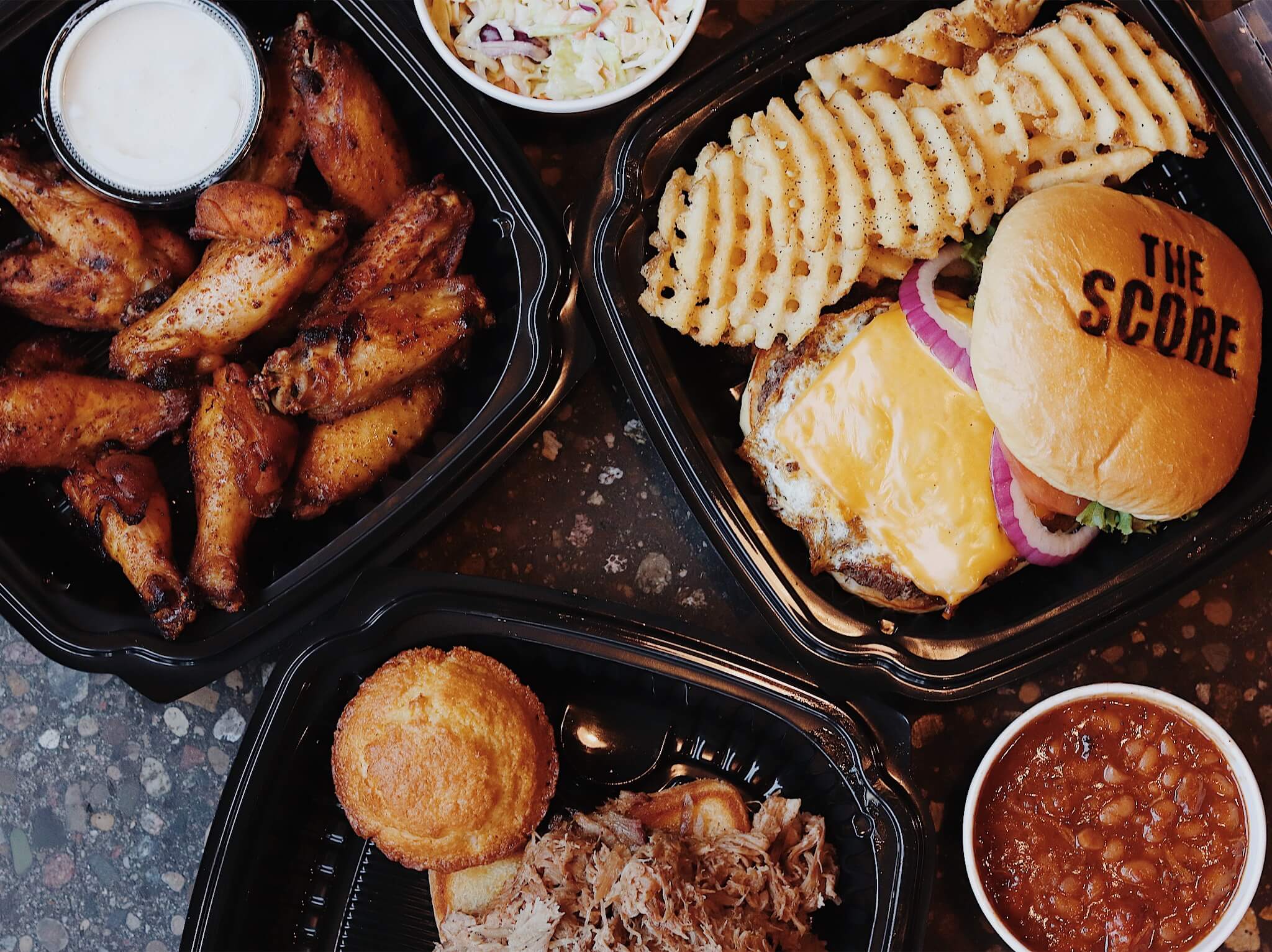 GRAND RAPIDS'
PREMIER SPORTS BAR
128+ Beers on tap
70+ TVs
Best burger in Grand Rapids
Locally owned
Outdoor patio with palm trees
COME FOR THE FOOD
STAY FOR THE
EXPERIENCE
PICKUP
Order online, pick up curbside.
DELIVERY
Order with Doordash, enjoy at home.
DINE IN
Join us, your chair is waiting.
COME FOR THE FOOD
STAY FOR THE
EXPERIENCE
WORK WITH US
We're looking for experienced, energetic people to join our team!
We offer competitive pay, flexible scheduling, and a fun atmosphere!
Are you the right person for the job?
CONTACT-FREE CURB SIDE PICKUP
Order your favorites online and schedule a pickup time that's convenient for you!
DID WE SAY FREE APPETIZER?
Claim your appetizer and get
the freshest emails in your inbox.
LIVE MUSIC,
GOOD FOOD,
HANDCRAFTED COCKTAILS,
& PALM TREES
Michigan's own Key West!
CRAFT BEER AND FRESH SCRATCH COOKING
Everyday is a party at The Score! Whether you come in to catch the big game on one of our 70 HD TVs, listen to your favorite local band under the shade of a palm tree, or have a craving for one of our delicious homemade menu items, The Score has it all!
EXPERIENCE
OUTDOOR DINING IN GRAND RAPIDS